OUR DOCTORS
​​​​​​​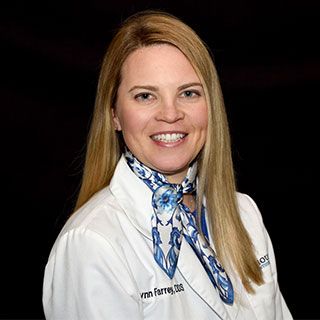 DR. LYNN FARREY
Dr. Lynn Farrey earned her Doctor of Dental Surgery degree from The Ohio State University. She went on to receive advanced dental training through The University of Florida's Advanced Education in General Dentistry residency program. While in this program, Dr. Farrey received extensive training in advanced diagnostic, restorative, and surgical techniques. Her residency program gave her the invaluable opportunity to learn from some of the masters of dentistry as she worked closely with the Dawson Academy.
Dr. Farrey places a high value on education and attends a variety of continuing education courses annually to stay on top of the most cutting edge techniques for dental treatment. She has performed thousands of restorative, cosmetic and surgical procedures and is well known to be meticulous and thorough in her work. Her calm demeanor can put any patient at ease. She is an Invisalign and Six Month Smiles Orthodontics provider. Dr. Farrey is a member of The Academy of General Dentistry.
Dr. Farrey grew up in Ohio and attended the University of Dayton. As an undergraduate student, she received a bachelor of science in Biology while she was captain of the varsity women's rowing team. She currently resides in Arlington with her husband, son, and their dog. In her spare time, she enjoys traveling, running, cycling, and yoga.
DR. JOSEPH KHALIL
Dr. Joseph Khalil graduated with honors and multiple awards from Medical College of Virginia School of Dentistry in 2000. He was inducted into the Omicron Kappa Upsilon, an elite national dental honor society. In 2003, he went on to complete his prosthodontic specialty residency in Iowa City at the University of Iowa College of Dentistry.
As a skilled prosthodontist, Dr. Khalil is an expert in restorative, cosmetic, and implant dentistry. With extensive experience and training in modern state of the art techniques, Dr. Khalil can transform even the most challenging cosmetic and restorative problems into beautiful smiles.
Dr. Khalil is a member of the American College of Prosthodontics and actively participates in continuing education seminars and professional organizations. This gives him the opportunity to discuss the newest ideas and treatments with other colleagues, which ultimately benefits his patients. He has also lectured in the last three years on various topics, including aesthetic dentistry, treatment planning of complex restorative cases, and dental photography.
OUR TEAM
​​​​​​​
TOIYA - Practice Administrator
Toiya has over 20 years of management experience and 15 years of administrative experience in the dental industry. She attended Spelman College in Atlanta, GA where she received her Bachelor of Science Degree in Mathematics. She later received her Masters of Science in Healthcare Administration from University of Maryland University College. Her management background began in corporate America where she was a Quality Analyst for an e-commerce business. Later, she joined the beauty industry where she obtained her manicurist and esthetics license and became Director of Dental and Spa Services at a Dental Spa. This led to her being exposed to the dental industry. Toiya decided to pursue a true career in healthcare management. It has become a true passion for her and allows her to help patients by providing them with superior customer care, sharing dental knowledge, and ensuring a healthy and harmonious work environment for the staff. She enjoys spending time with her daughter, visiting family and friends, watching sports, and taking vacations abroad.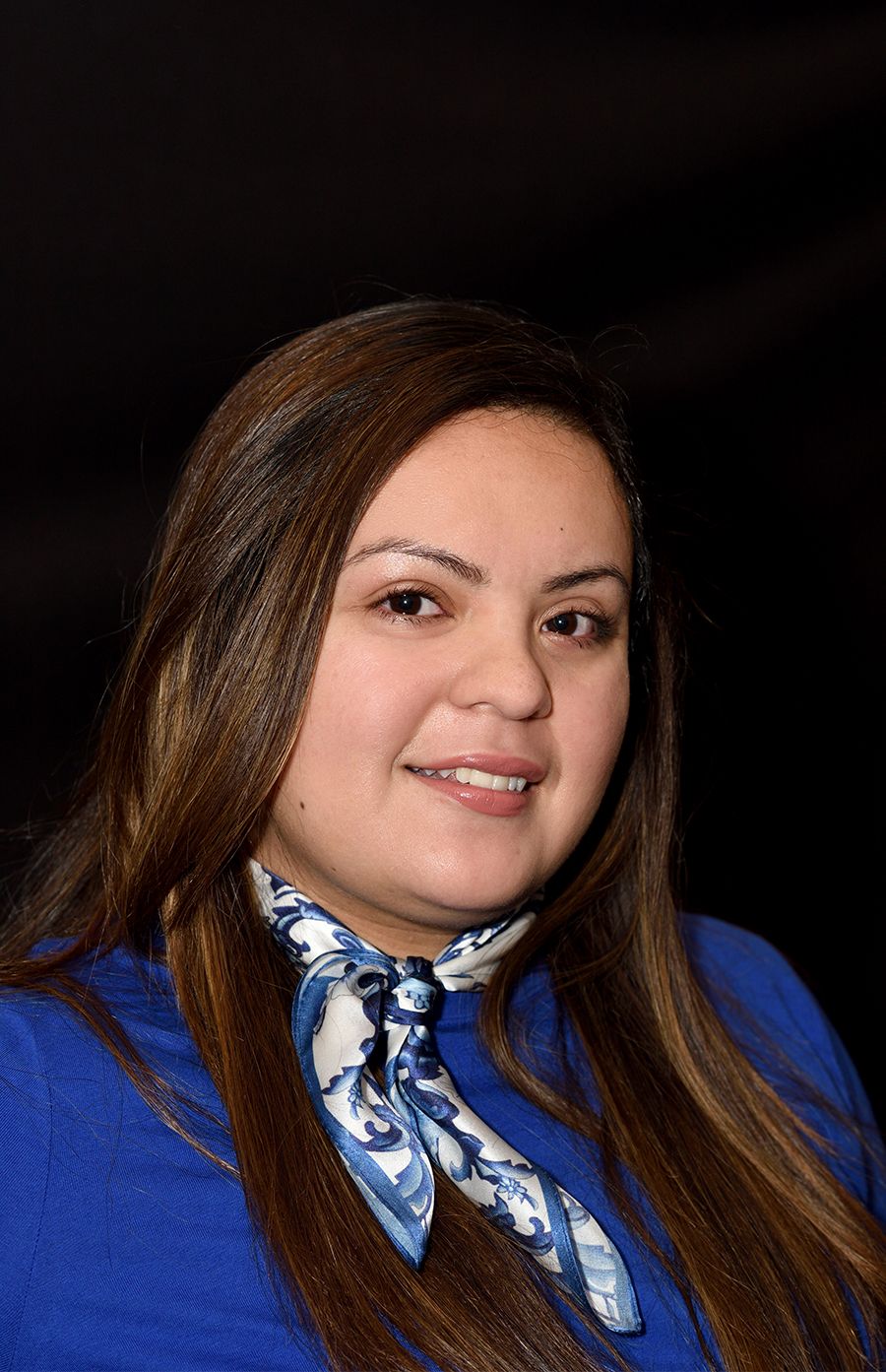 KAREN - Business Administrator
Karen is originally from El Salvador, La Union, and has been in the United States since she was one. She has been a resident of the Northern Virginia area since she moved to this country. Karen was studying to become a registered nurse but realized that it was not for her. She decided to pursue another avenue in the healthcare field and became a dental assistant in 2011. As she learned the industry from a clinical standpoint, she began to learn about the administrative duties as well. She ultimately decided to become a business administrator and patient care coordinator. In Karen's free time she loves to travel, cook, and spend time with her family.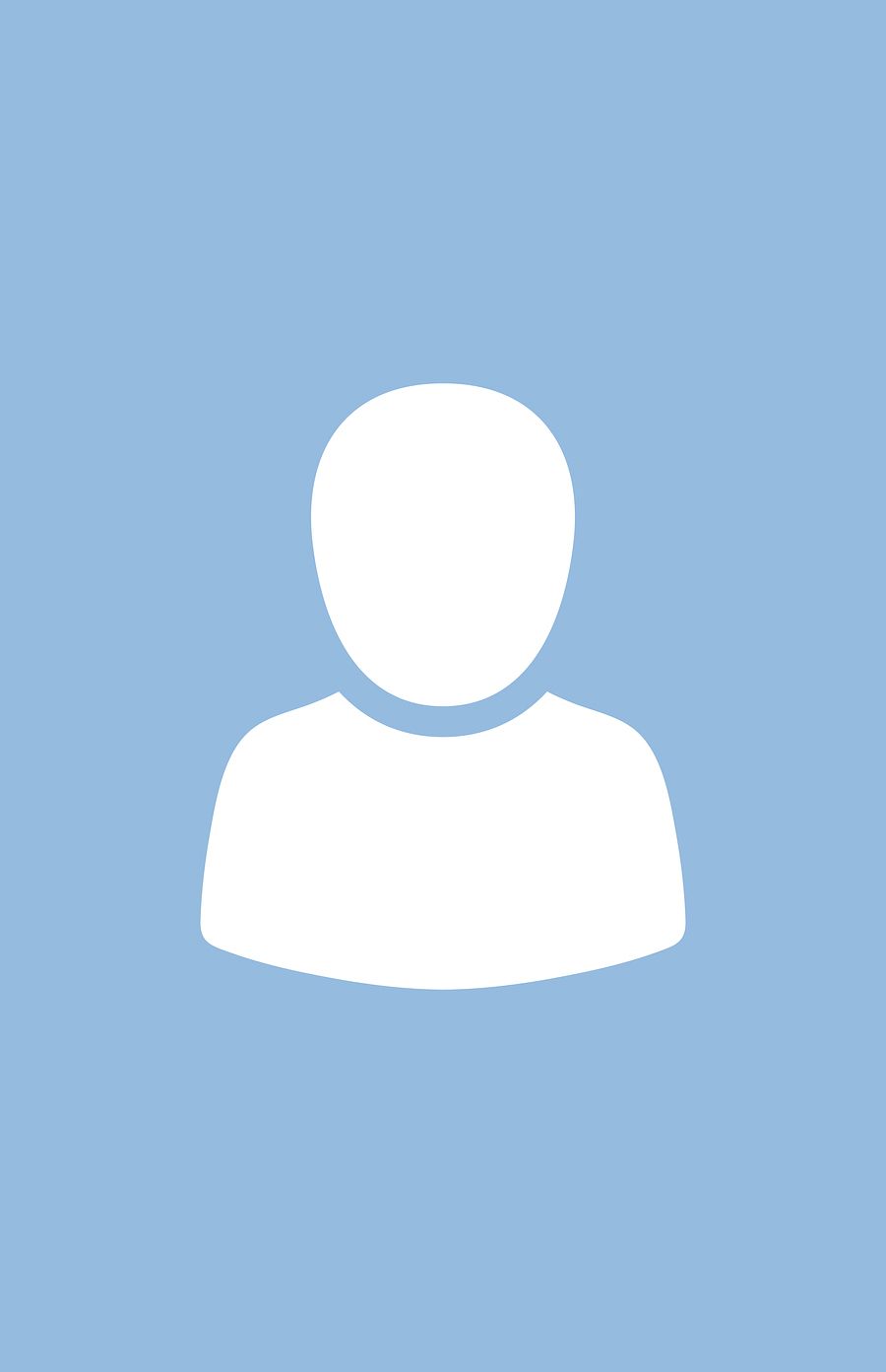 NATE - Dental Assistant
Originally born in Alexandria, Nate moved to California with his family at the age of two. Having fallen in love with the sand, sun, and beach Nate considers California home. Traveling around the world and living in different countries with his family, he was able to experience new cultures and visit new and interesting places. Nate has been a Dental Assistant for five years. He has had the experience of working with several doctors and acquiring a substantial amount of knowledge about dentistry. Nate is currently enrolled in school to pursue a degree in Business Management. As a D.C. resident, Nate enjoys the nightlife of what the city can bring; whether it's meeting friends, heading to brunch, or playing kickball. His charming and caring personality, infectious laugh and his love of life makes him a perfect fit for our Dental Family!