EXPERIENCE THE DIFFERENCE
DENTAL IMPLANTS
EXPERIENCE THE DIFFERENCE
Porcelain Veneers
GET A HEAD-START
Invisalign®
welcome
Our team mission is to keep the focus on you, the patient. We do this by listening to your concerns and goals, finding out why you came to us, and then working with you to create a treatment plan that meets your needs. We offer state-of-the-art Dentistry to families in Northern Virginia and the Washington DC Metropolitan Area. Please feel free to browse our site for more information on our services.

We use a comprehensive approach at Courthouse Art of Dentistry, that makes dentistry convenient. Are you too busy to travel all over town seeing different specialists for your dental needs? We are a complete dental institute where we handle almost every procedure right here in our convenient Courthouse office. In addition to convenience, we know our patients want comfort. Be assured that we use the latest technology and the most advanced techniques to keep you completely comfortable.

If your family needs a gentle, comprehensive dentist in the Washington DC, Rosslyn, Alexandria, Ballston, Clarendon, and McLean and Arlington areas, call Khalil at Courthouse Art of Dentistry today to schedule your appointment.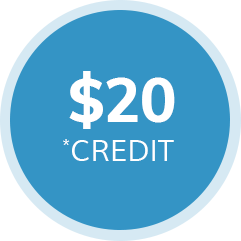 Care to share
Referral program
As a thank you to our friends of the practice who share their experiences and refer a friend, family member or co-worker, Courthouse Art of Dentistry will apply a credit of $20.00 to your account!
* This credit is our way to show our appreciation for the trust you place in us. There is no limit to the number of referral credits you can receive
* Credits have NO CASH VALUE
FEATURED SERVICES
Your family's smiles are precious. Our team would like to partner with you to ensure healthy, strong, beautiful smiles for everyone you love. From general dentistry to complex restorations, including dental implants, periodontal care, or full-mouth restorations, Our team's experience and education allows us to deliver the smile you deserve. We will take time to discuss your goals and thoroughly explain our findings. Then, we'll work with you through co-discovery to determine the best treatment plan.
affiliation
Testimonials
I received excellent care at Courthouse Art of Dentistry. As a new patient, it was extremely thorough and patient-centered care. The Dentist and Dental Hygienist took the time to explain things to me in a way that was easy to understand. All of my questions were answered. Definitely, recommend!